Judge Edward W. Najam, Jr., Retires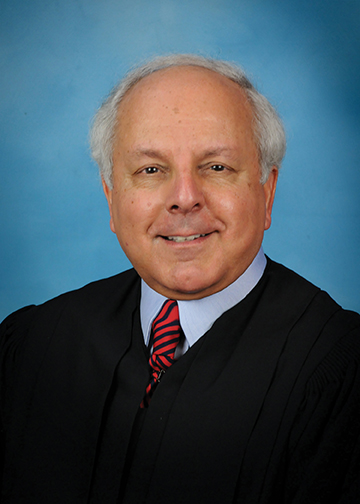 Court of Appeals Judge Edward W. Najam, Jr., retired on July 31, 2022.
Judge Najam was appointed to the Court in 1992 by Governor Evan Bayh, and was retained in office in 1996, 2006, and 2016. During his tenure, he served for 10 years on the Indiana Supreme Court Committee on Rules of Practice and Procedure. As chair of the Appellate Practice Section of the Indiana State Bar Association, he initiated the Appellate Rules Project. This initiative resulted in a comprehensive revision of the Indiana Rules of Appellate Procedure. Judge Najam has also represented the judiciary on the Indiana Department of Homeland Security Counter-Terrorism and Security Council.
Judge Najam earned his J.D. from Harvard Law School after earning a B.A. with Highest Distinction in government from Indiana University. During his undergraduate studies, he was elected to Phi Beta Kappa, was elected Student Body President, and received the Herman B. Wells Senior Recognition Award. In 2019, IU awarded him its Bicentennial Medal. Judge Najam currently serves on the Board of Visitors of the Maurer School of Law, where he has endowed a scholarship for Maurer law students.
In January 2022, the Indiana Senate and House of Representatives passed Senate Concurrent Resolution 17, which recognized Judge Najam's 30 years of service on the Court of Appeals. It highlighted the more than 4,000 majority opinions written during his tenure, as well as Judge Najam's extensive contributions to the practice of law in Indiana, and his impacts and involvements outside the legal profession. As of August 1, Judge Najam is serving as a senior judge for the Court of Appeals of Indiana.
Judge Peter Foley Selected to Join Court of Appeals of Indiana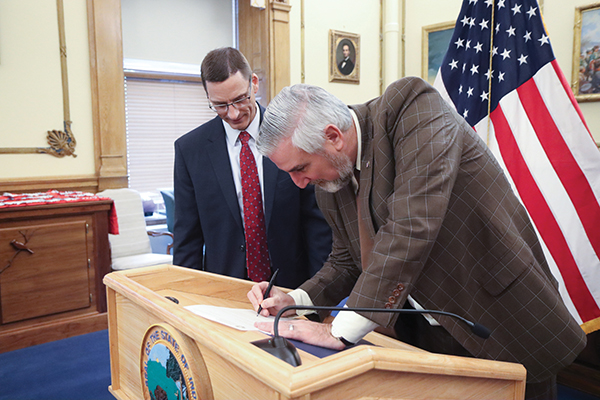 On September 14, 2022, Governor Eric J. Holcomb announced Morgan Superior Court Judge Peter Foley as his selection for the next member of the Court of Appeals. Judge Foley replaces Judge Edward W. Najam, Jr., who retired at the end of July.
Judge Foley earned his Bachelor of Arts in History and Criminal Justice from Indiana University Bloomington and his J.D. from Indiana University McKinney School of Law. A third-generation attorney, he joined Foley, Foley & Peden—founded by his grandfather in 1930—after graduation. Before becoming a partner in 2001, he served as a part-time public defender in the Morgan County Courts. Foley served as county attorney for Morgan County from 2001 through 2014, when he was elected Judge of Morgan Superior Court 1.
Judge Foley immediately demonstrated his commitment to improving the administration of justice, serving on several committees and task forces during his first year on the bench. He has been a member of the Morgan County Community Corrections Advisory Council since 2015, and he collaborated with local stakeholders to establish the county's Residential Substance Abuse Program in 2016. Judge Foley was appointed to the Advisory Task Force on Remote Access to and Privacy of Electronic Court Records in 2017. He is a member of the Indiana State Bar Association, a member and past president of the Morgan County Bar Association, and a member of the Indiana Judges Association. He is a 2017-2018 graduate of the Indiana Graduate Program for Judges and a 2021 graduate of the Indiana Judicial College.
Indiana Judges Association Honors Community Members
The Indiana Judges Association announced the 2022 winners of its Champion of Justice award and its Excellence in Public Information and Education award.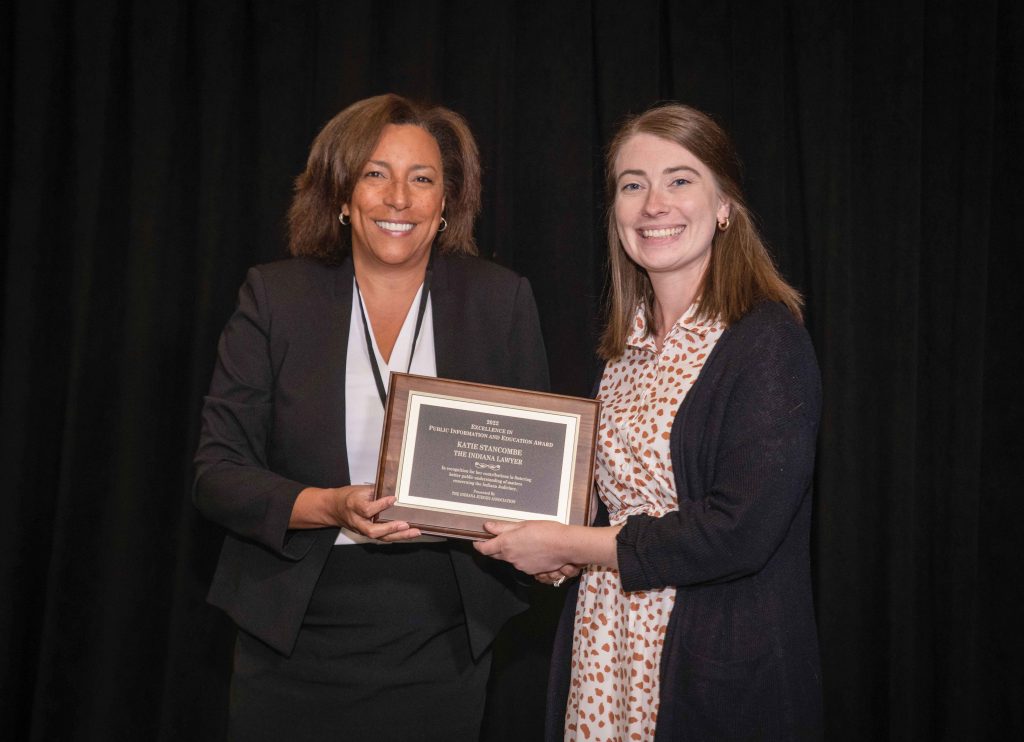 Champions of Justice
Since 2006, the IJA has presented the Champions of Justice award to Indiana government officials they select for exceptional effort in preserving the ideals of judicial independence and the rule of law. This year, they selected:
Representative Wendy McNamara, District 76
Karrah Herring, Indiana Office of Equity, Inclusion and Opportunity
Excellence in Public Information and Education
Each year, the IJA typically selects one judge for efforts in community relations and one member of the media for reporting about the judiciary. This year, the IJA honored:
Hon. Marianne Vorhees, Delaware Circuit Court
Katie Stancombe, The Indiana Lawyer
In addition, the IJA honored retired Justice Steven David and attorney Angka Hinshaw for their work on a statewide educational program, Open Conversations, sponsored by the Indiana State Bar Association.
Honors & Awards
IBJ Honors Chief Justice Rush, former Chief Justice Shepard, and Justin Forkner
After a months-long process that included reviewing nominations, researching Indiana organizations, and interviewing community leaders across the state, IBJ has recognized Chief Justice Loretta Rush, former Chief Justice Randall Shepard, and Supreme Court Chief Administrative Officer Justin Forkner as among the 250 most influential business leaders in Indiana.
In addition to listing the most impactful leaders in multiple sectors across the state, IBJ's inaugural Indiana 250 features photos, brief biographies, personal comments, and advice from each honoree.
On July 21 the honorees gathered at the Salesforce tower to be congratulated by Governor Eric Holcomb.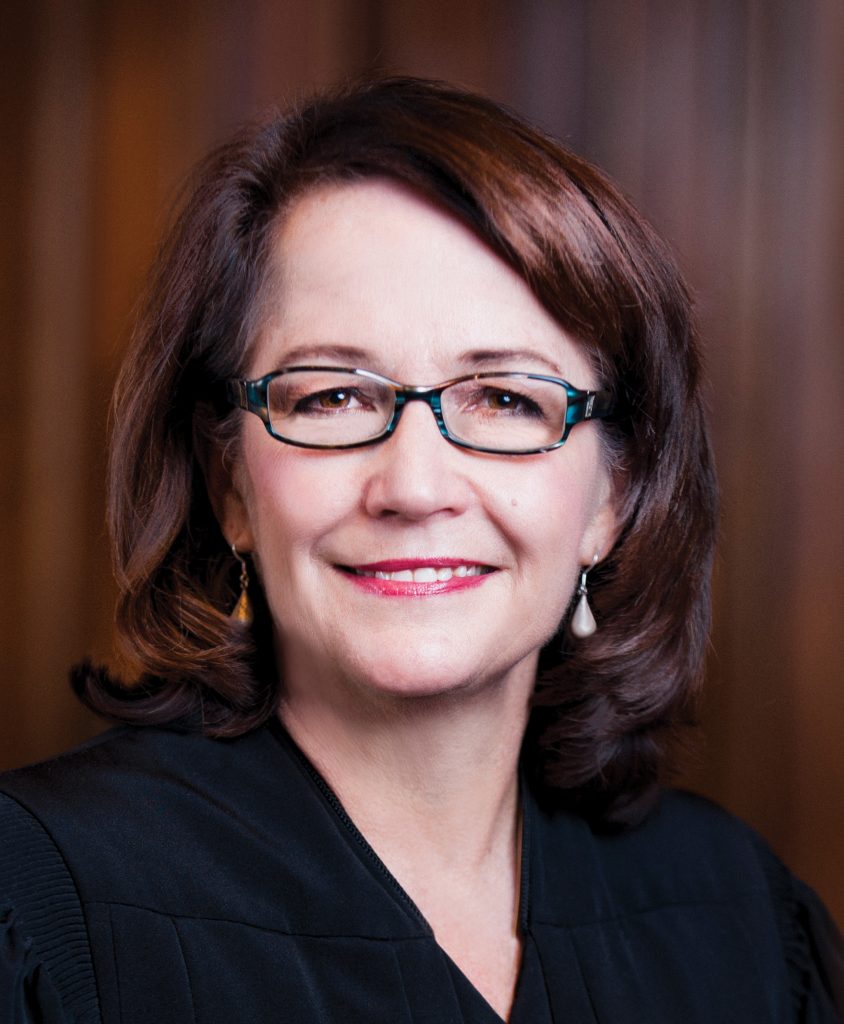 Chief Justice Rush becomes President of the Conference of Chief Justices
Chief Justice Loretta H. Rush has been named president of the Conference of Chief Justices and chair of the National Center for State Courts Board of Directors. Both roles carry a one-year term, which Chief Justice Rush began serving following the CCJ's annual conference in late July 2022.
The Conference of Chief Justices was founded in 1949, with membership consisting of the top judicial officers in each state. The organization develops policies and education programs to promote the interests and effectiveness of state judicial systems. Founded in 1971, the National Center for State Courts promotes the rule of law and improves the administration of justice in state courts.
Former Justice David recognized by Indiana Bar Foundation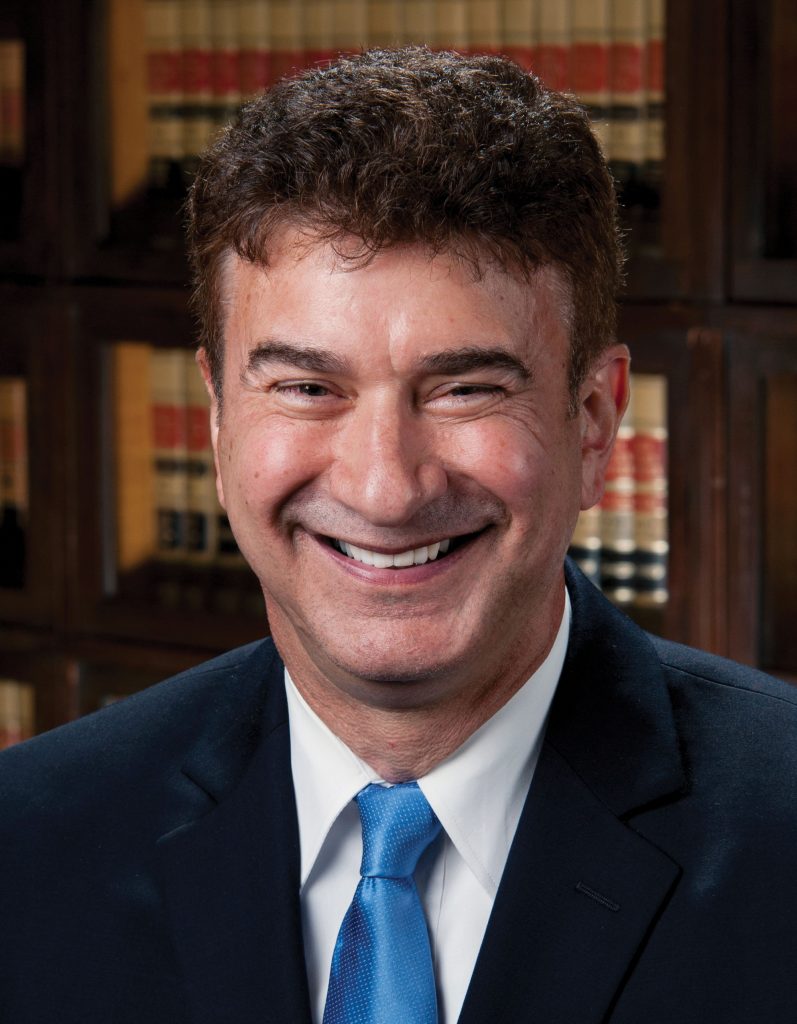 The Indiana Bar Foundation presented Justice Steven David with the Foundation's Legend Award at their inaugural Annual Meeting and Awards Ceremony Luncheon on June 24. Among his many accomplishments, Justice David has supported the Bar Foundation and served as a member of the board for many years. Justice David retired on August 31 after serving 12 years on Indiana's highest court. Leaders in Indiana's civic education and civil legal assistance also received recognition during the luncheon.
---
Former Justice Selby receives American Bar Association honor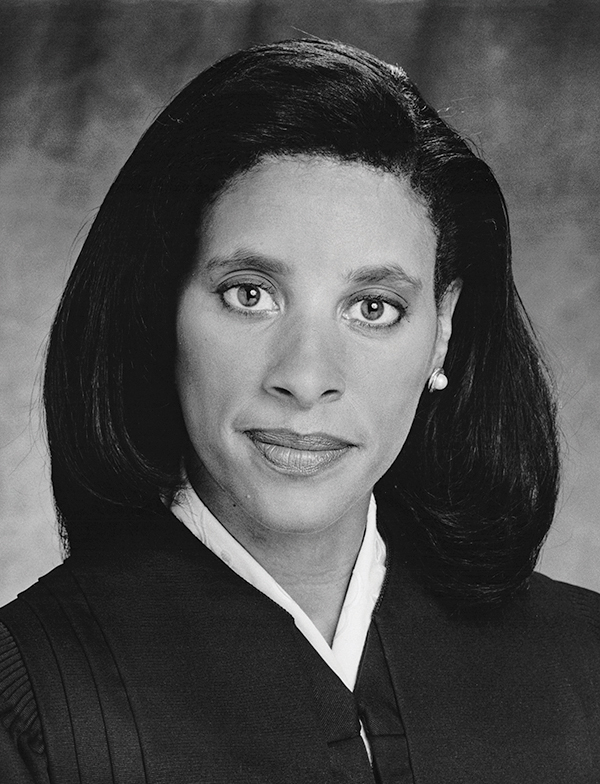 On August 7, retired Justice Myra C. Selby received the Margaret Brent Women Lawyers of Achievement Award from the American Bar Association at the Annual Meeting in Chicago. Established by the ABA's Commission on Women in the Profession in 1991, this award is presented annually to five outstanding woman lawyers who have achieved excellence in their profession.
---
Mary Kay Hudson elected ICAOS Commission Chair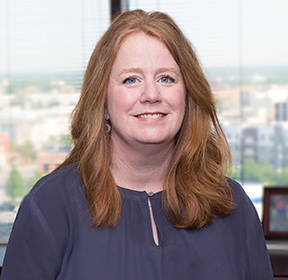 Mary Kay Hudson has been elected to serve a two-year term as the chair of the Interstate Commission for Adult Offender Supervision. Her primary duties include chairing both virtual and in-person executive committee meetings, as well as an annual business meeting in the fall. Prior to being elected, Mary Kay served as the rules committee chair, a member of the executive committee, and a member of the finance committee.
---
APAPA Celebrates Indiana Judges
Several members of the Indiana judiciary were honored at the Asian Pacific Islander American Public Affairs Association of Indiana's inaugural APAPA dinner dance celebration:
Community Impact Award – Judge Gregory Heller, Fulton Superior Court
Community Breakthrough Award – Judge Tiffany U. Vivo, Marion Superior Court
Community Legacy Award – Michael Witte, former Indiana trial judge and former Executive Director of the Indiana Supreme Court Disciplinary Commission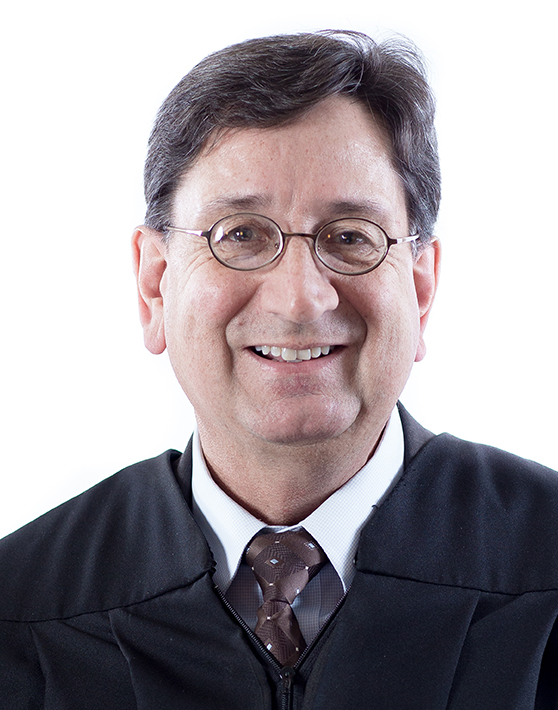 Judicial Appointments
Clark County
Nicholas A. Karaffa is Governor Holcomb's appointment to the Clark County Circuit Court No. 1. He will replace Judge Daniel Moore after Moore's January 1 retirement. Currently, Karaffa is the court administrator for the Clark County judicial system. He has previously been active in private practice, and has served as a public defender in Clark, Jefferson, and Scott counties. Karaffa received a Bachelor of Arts from Transylvania University and a law degree from the Northern Kentucky University, Salmon P. Chase College of Law.
Crawford County
Justin Brandt Mills was announced as Governor Holcomb's appointment to the Crawford Circuit Court, filling the vacancy left by Judge Sabrina Bell's resignation. Mr. Mills has been in private practice since 2011. He has practiced in Crawford County since 2014, including time spent as a Crawford County deputy prosecutor. In 2007, Mr. Mills received a Bachelor of Science from Indiana State University. He earned his law degree from the Southern University Law Center in Baton Rouge, Louisiana in 2011.
Hamilton County
Governor Holcomb appointed Stephenie K. Gookins to the Hamilton Superior Court to fill the vacancy created by the retirement of Judge Gail Bardach. Ms. Gookins has been in private practice in Hamilton County since 2000 and was a partner in the Carmel law firm of Terry & Gookins. She has also served as a public defender in various Hamilton County courts for the past 21 years. Ms. Gookins earned a Bachelor of Science degree from Indiana University and a law degree from the Indiana University McKinney School of Law.
Hendricks County
Governor Holcomb appointed Ryan W. Tanselle to the Hendricks Superior Court to fill the vacancy left by the retirement of Judge Karen Love. Tanselle served as both the vice president of and general counsel for State Bank in Brownsburg. Previously, he spent more than ten years in private practice and served as a part-time public defender in Hendricks, Montgomery, and Putnam counties. He earned a Bachelor of Science from Indiana University, and his law degree from the Indiana University McKinney School of Law.
Marion County
On July 21 Governor Eric J. Holcomb appointed Jeffrey L. Marchal as Judge Grant W. Hawkins' successor for the Marion Superior Court. Marchal received his law degree from Indiana University McKinney School of Law. He has served as a Magistrate in the Marion Superior Court since 2004. He has also served as a Master Commissioner and was previously in private practice.
Warrick County
Governor Holcomb has appointed Kristina Hamby Weiberg to the Warrick County Superior Court No. 1. She succeeds Judge J. Zach Winsett, who resigned on June 30, 2022. A resident of Warrick County since 2007, Hamby Weiberg is currently a Magistrate Judge in Vanderburgh County, where she previously served as the court administrator. For the past several months, she has served as a pro tem judge in Warrick County. Hamby Weiberg earned her Bachelor of Arts degree from Indiana University and her law degree from Valparaiso University School of Law.
Court Staff Complete Certified Court Manager Certification
A class including IOCS staff, judges, court staff, and administrators will graduate as Certified Court Managers in October. This certification is offered by the Institute for Court Management, which is an NCSC-affiliated organization. The graduates completed six classes in subject areas including accountability and court performance, caseflow and workflow management, and project management for courts.
Supreme Court hosts Commercial Courts CLE
In September, the Indiana Chamber of Commerce and Indiana Supreme Court hosted a free continuing education event at the Columbia Club in downtown Indianapolis. The Court invited civil litigators, lawmakers, and lawyers at large to attend in person or virtually for 2.75 continuing legal education credits.
Judge Heather Welch, commercial court judge in Marion County, and Justice Derek Molter moderated two panels: one comprising judges, the other made up of litigators. More than 80 participants (both virtual and in person) heard from 11 speakers about best practices and lessons learned during the past 6 years of commercial court cases throughout the state.
The purpose of the event was to inform participants about the unique tools that make commercial courts the best forum for business litigation:
clerks are readily available to do research and draft orders
specialized rules that allow them to limit discovery and appoint special masters
custom forms to ease the process of litigation
a robust search engine for substantive orders
educated judges that continue to further their commercial litigation knowledge
Panelist Megan Craig described the commercial courts as being a "softer landing" than filing in federal courts—it's more of a local forum where the judge oversees the entirety of the case and can be more willing to be flexible.
Once an attorney is sold on the idea of commercial court—and they have litigated a case—they tend to start bringing more cases there. The panel of attorneys said they try to include a clause in all their contracts that any dispute would be litigated in commercial court. They also explained that if a judge identifies a case as a better fit for commercial court, attorneys would be more open to a change of venue.
As of mid-September, almost 1,500 cases have been filed in Indiana's 10 commercial courts, and more than 600 orders are available for searching online.