By Kendra N. Key, CLEO Coordinator & CCA Attorney (former) • Office of Diversity, Equity & Inclusion
Over the past 25 years, the ICLEO program has attracted more than 650 enthusiastic and distinct scholars committed to joining and strengthening Indiana's legal community. This year, the Indiana Conference for Legal Education Opportunity celebrates a quarter century of contributing to the racial, ethnic, sex, gender, and socioeconomic diversity of Indiana's bench and bar—a community that relies on the diversity of its experience to improve access to justice in our state for all people.
Born from collaboration
Indiana's judicial, legislative, and executive branches collaborated to create an Indiana CLEO program in 1996 to replace the nationwide CLEO program, no longer operating in the state. Established by statute, ICLEO is funded by the legislature to assist those who have been historically disadvantaged and marginalized, including Black and Brown people, those with a lower income, or those who are educationally disadvantaged as they pursue a law degree and career. The program welcomed its first participants to the six-week intensive 1997 Summer Institute hosted by I.U. Maurer School of Law.
Where we are now
In the years since ICLEO began, the program has expanded exponentially to support participants while they are in law school, through admission to the bar, and into their legal careers. Apart from the financial aid and network fellowship, support for scholars within the program has expanded to include more opportunities and exposure through internships, bar prep, and postgraduate jobs.
Now more than ever, the program is looking to its vibrant alumni base and engaged community partners to continue fostering current ICLEO fellows as they enter Indiana's legal community. Alumni and community partner outreach efforts include annual celebration and networking events, CLE credit, professional development, and mentorship opportunities.
Summer Institute and celebration
ICLEO is pleased to welcome its 26th class to the June 2022 Summer Institute hosted by Notre Dame Law School. This year, the Indiana law school admittees will attend courses on legal writing and research, contracts, and criminal law, and they will meet with members of the judiciary, executive branch, legislature, and legal community.
ICLEO intends to host a 25-year celebration this year where current fellows, alumni, program sponsors, and community partners will gather to celebrate the program's rich history, learn about what's new, and connect with each other.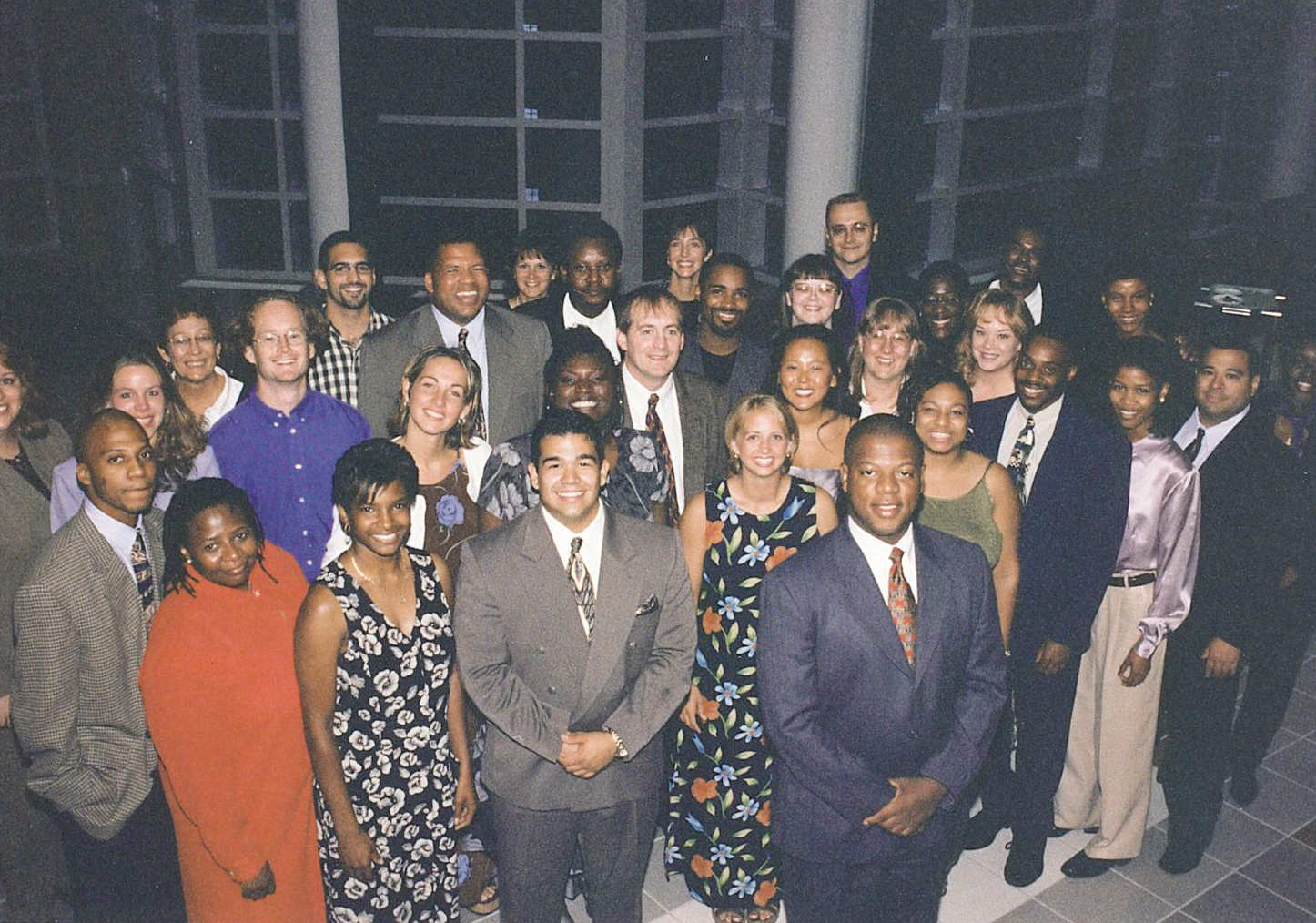 ICLEO Fellows Past & Present
1997 Carl Allen • Isham Bennett • Marshelle Broadwell • Gabriel Browne • Erick Crockett • Erica Franklin • Charise Frazier • Nancy Gallagher • Greg Hardin • Tanya Hatfield McCoy • Darrick Hooker • Crystal Johnson • LaCandas Malone Fletcher • Jana Matthews • Lucinda Moore • Muuka Muyumba • Shahzad Naseem • Ana Patricia Osan • Robert Peppiatt • Rudolph R. Pyle III • Lloyd Sally • James Simon • Dion Spencer • Joseph Stewwart • Terry Tolliver • Joseph Villanueva • Edward Williams • Tim Williams • Jacque Wilson
1998 Doneaka Brooks • Melissa Certo • Kristine DeGabriele • Jacqueline Dowdell • Eduardo Fontanez, Jr. • Michelle Goodman • Kareem Howell • Ronnie Huerta • Amene Husain • LaKiesha Ingram • Shontrai Irving • Katrina Jackson-Phillips • Su Kang • Jennifer King • India Lane • Matthew Langenbacher • Theresa Laughlin • Lanette Mullins • Terry Murry-Whalen • Deborah Nolan • Massa Onyia • Bert Owens • Jacob Pond • Sabrina Richards • Corey Scott • Theresa Silver • Alfred Stone
1999 Ayoade Adewopo • Karyn Price Boswell • Andrea Brashear • Angela Coe • Andrew Falk • Michael Greenlee • Sabrina Haney • Alva Hanns • Taneka Harris • Tamika Bates Henderson • Ronnie Huerta • Kenya Jones • Deryck Jordan • Sung-Kwan Kim • Patricia Kinney • Janice Knox • Loralei Lannan • Carol Lewis • George Ng • Kimberly Powell • Fredric Roberson • Robyn Rucker • Marisol Sanchez • Rafael Sanchez • Jenny Sarabia • Cindy Crowe Skalka • SaKinna Thomas • Chasity Thompson • Douglas White • Lora Whitticker • Jason Wischmeyer • Pratima Yarlagadda
2000 Katherine Caldwell-Kennedy • Nicole Clark • Atto Commey • Qianna Crenshaw • Alexandra Curlin • Maria Guadalupe DeFord • Mark Delgado • Yolanda Edwards • Mellisica Flippen • Mavis Gee • Mitch Gerber • Julia Jackson • Shequitta Kelly • Tonya Lengar • Jennifer Meyer • Damon Moore • Sherr'ee Mullins • Davina Patterson • Shawn Peterson • Michelle Quinn • Angela Reid-Brown • Adriana Salcedo • Robbie Smith • Terrance Tharpe • Monina Tolentino • Vanessa Villegas-Lopez • Kenneth Washington • Jennifer Weber • Kristyn Whitlow
2001 Jacqueline Ayers • Tonya Bond • Shelby Bowen • Jacqueline Brown • Mitchell Broxton • Anna Buschmann • Murieta Covington • Ryan Gardner • Cassandra Giles • Christl Glier • Kolesa Lashley • Scott Lewis • Sarah Murphy • Thao Nguyen • Aver Oliver • Katie Pinter • Chrisie Poland • Everett Powell • Cherie Ramage • Ruth Rivera • Tina-Marie Rutherford • Victoria Scott • Kameelah Shaheed-Diallo • Emile Smith • LaWanda Spearman • Sandra Wilson • Tracy Wilson • Amber Nicole Ying • Trischa Zorn
2002 Yvonne Armendariz • Ria Bazie • Andrea Bonds • Esperanza Britton • Joseph Buitron • Michelle Cosby • Cedric D'Hue • Erika Davis • LaTonya Dixon • Wandini Dixon-Fyle • Stefanie Dominguez • T.Nikki Elliott • Annie Fierek • Shauna Hill • Aaron Johnson • Belinda Johnson • Harvey Lem • Ana Maria Perez-Arrieta • Luseni Pieh • Nigel Riggins • Michael Rogers • Courtney Scott • Rashmita Jani Sriram • Sherod Worthen • Tessie Worthen • Rene Wyatt-Faston
2003 Kathryn Anderson • Trezanay Atkins • Laura Bondadies • Justin Bowen • Braynard Brown • Cristal Clark Brisco • Janae Cummings • Adriana de la Torre • Jose Del Real • Bernice Elliot • Eydie Farrell • Carmen Files • Tandra Foster • Juan Gomez • Pamela Grant-Taylor • Dwight Haygood • Michael Jones • Nicole Young-Kuykendall • Marcelino Lopez • William Martin • Kevin Renee Mason-Smith • Kristin Nexbitt • Mitch Pelly • Manika Person • Atif Rehman • Edward Rodriguez • Carlos Salazar • Roseanne Santana • Amanda Schneider Price • Bryce Thomas • Maurice Williams
2004 Alphonso Atkins, Jr. • Christopher Baca • Zachary Butler • Maya Carraway • Elisabeth Cheatham • Patricia Chen • Lauren E. DeFrantz • John Oppon Gaidoo • Aimbrell Holmes • Alex James • Brian Johnson • Kelli Nikole Jones • Angela Joseph • Megan Lewis • Dea Lott • Elizabeth Joy "Beth" McGrath • Kevin Munoz • Angel Orranita • David Payne • Sayif Saud • Devin Keith Schaffer • Melanie Scott • Shanida Nicole Sharp • Veronica Davis Smith • Leonard Stewart • Finis Tatum IV • Kania Warbington • Sravana Yarlagadda • Jessica Yoder • Andre Tylor Young
2005 Alger Boswell III • Shelbie Byers • Carlos Carillo • Carla De La Barra • Tara Fleming • Deidra Nicole Grigsby • Shalonda Guy • Michael Hughes • Deddeh Jones • Natalie Jones • Affie Jones • Carman Malone • Irene Menchaca • Liam Mulholland • Jennifer Norton • Morgan Nunley-Decker • Chai Park • Jasmine Parson • Annalisa Perez • Lun Pieper • Julie Recinos • Morgan Rogers • Oni Sharp • April Shaw • Edward Thomas • Krishana Thomas • Kristin Thomas • Danielle Underwood • Jesus Vera • Amanda Wishin
2006 Megan Alvarez • Haroon Anwar • Shelly Barnes • Alan Buckley • Danielle Cunningham • Abhishek Dube • Ysmael Fonseca • Gregory Garrett, Jr. • Tiffini Grimes • Tanisha Grooms • Aldo Huitzel • David Lewis • Jillean Long Battle • Jimmy Macias • Lashon McCall • Brent McMordie • NaShara Mitchell • Chiazor Okagbue • Syed Ali Saeed • Munjot Sahu • Melina Villalobos • Kirmille Welbon • Amanda Whipple • David Wilson • Pierre Zado • Malak Zawahri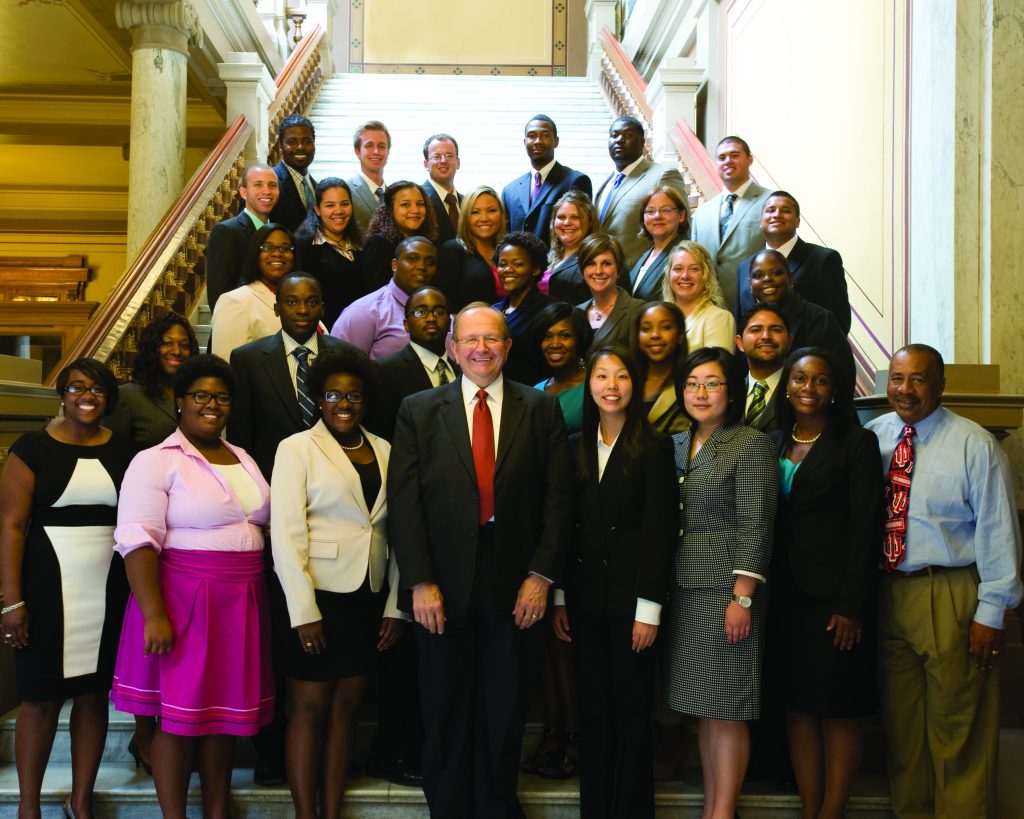 2007 Leticia Addai • Erika Blinks • Aster Allen-Brown • Brittney Broadnax • Nicholas Cayetano • Roxana Davis • Enedina Dorsey • Ilisha Dowell • Leah Dupree • Stacy Evans • Melvin Felton • Benison Forfeke • Stephen Lai • Amanda Link • Robert Love • Ryan Marques • Dorianne Mason • Kellen McJunkins • Tiffany Munsell • YanKyoung Nam • Sujal Pandya • Anthony Pearson • Ambar Ramos • Jesus Rivera • Andrea Sheneman-Ciobanu • Sameer Siddiqui • Milton Turner • Latisha Varnesdeel • Nubia William • LaKisha Woods
2008 Roxanna Bell • Martine Romy Bernard • Enediana DeLaCruz • Robert Elliot • Amanda Elizondo • Amber Finley • Keyanna Gartin • Reuben Gayton • Lisa Gibson • Stephanie Gonzalez • Julian Harrell • Erick Hasegawa • Christopher Hopkins-Gillespie • Anthony Jenkins • Martsyl Joseph • Mikail Lopez • Karrah Miller • Walter Moore • Raphael Ortega • Starr Rayford • Daniel Reed • Deidre Smith • Alison Tolbert • Chris Tucker • Linda Ubokudom • Ahmed Young • Yuan Zhou
2009 Kofi Anokwa • Naun Benitez • Dana Bolden • Jeremy Burton • Cristal Cabrera • Tanisha Carothers • Viorel Ciobanu • Saulo Delgado • Celita Duncan • Elizabeth Ferrufino • Alexis Figueroa • Adria Franco • Fabian Gauna • Daniel Herbster • Fatima Johnson • Shayle Keating • Kimberly Kendall • Christopher Kimbrough • Arie Lipinski • Carlton Martin • Arsene Millogo • Ruben Pusha • Alexander Ostrovsky • Carly Robbins • Cipriano Rodriguez III • Joshua Scott • Maurice Scott • Thresha Twyman • Xuejun Wu • Steven Zamora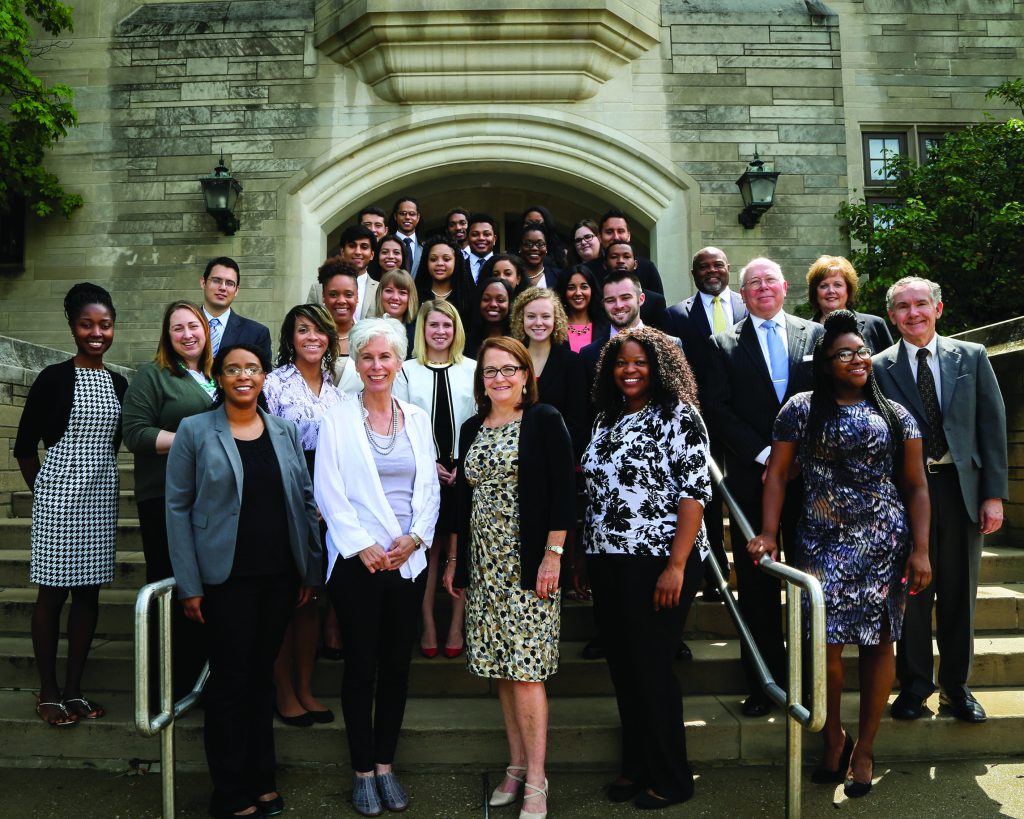 2010 Brittany Adkins • Michelle Angelo • Jole Awtrey • Amy Beard • Chelsea Beaman • Charles Bush • Ana-Paola Capaldo • William Carnes • Christopher Dilworth • Stepheni Ennis • Cara French • Melody Hines • Kiewanin Johnson • Hannah Jones • Robbie Lee Flippin • Adrienne McDowell • Amanda Mcilwain • William Obermeyer • Yetunde Okunade • Lonnie Randolph • Maria Rizkalla • Ashley Rozier • Yolanda Ruiz • Marlon Smikle • Levy Wash Jr. • Megan Wilening • Adam Willfond • Fransisco Zamora
2011 Adeyemi Adenrele • Margo Ahn • Crystal Carreon • Bradley Carter • Brigitte Collier • Lindsey Corbitt • Reginald Cuyler, Jr. • Danielle DeWinter • Olusola Egunyomi • Adriana Figueroa • Robbie Flippin • Kimberly Gajewski • Yamir Gonzalez-Velez • Jessica Hawkins • Valerie Johnson • Kiely King • Stephen Kitts • Jia Li • Ceciia Lopez • Tawana McBride • Mary Merchang • Monserrat Miramontes • Roya Porter • Donesiha Sanders • Radhika Sarkar • Ravay Smith • Spencer Tanner • Linda Thomas • Andia Walker • Aaron Williamson
2012 Joy Anderson • Bianca Black • Karlissa Boyd • Young Cho • Zachary Clapp • Alicia Edwards • Alfredo Estrada • Victoria Feddeler • Anthny Finnel, Jr. • David Ford • Maurice Fulton • Carlos Gonzalez • Jazmin Harris • Rhodena Jefferson • Crystal Johnson • Jae Kim • Octavius Lamour • Shekoda Lowe • Michael McCulloch • Brian Prince II • Elaina Streisel • Christine Tate • Nicole Tewolde • Melissa Velazco • Felicia Waters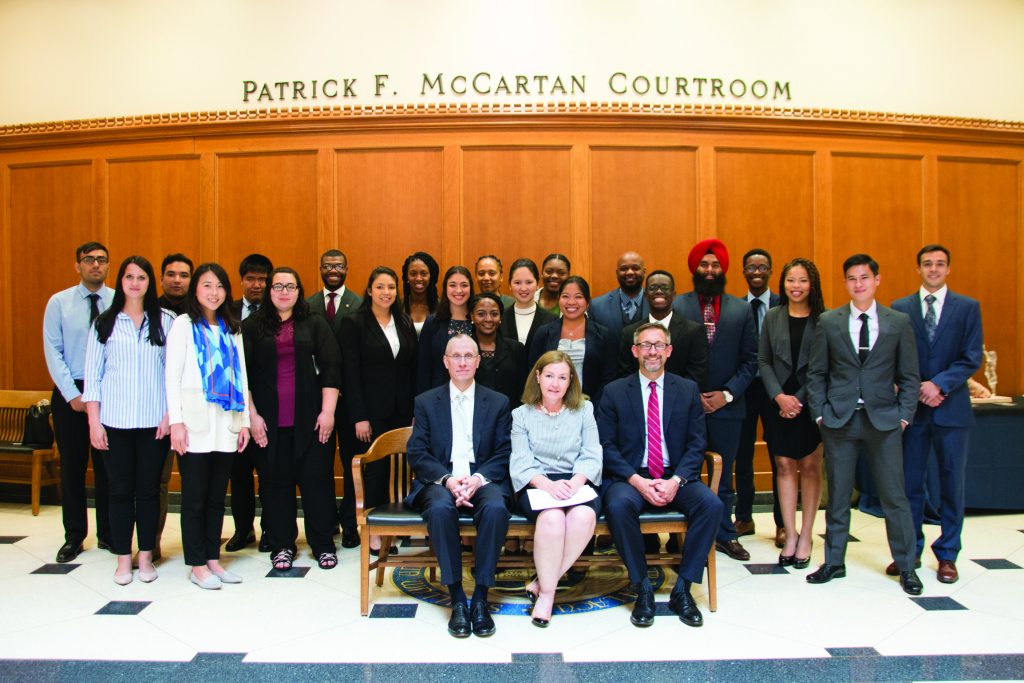 2013 Jacquelyn Maria Altpeter • LaTonia Anderson • Jennie Bell • Spenser Benge • Ashlie Collier • Stacy Easton • Cody EcKert • Juliana Fashanu • Neal Foreman • Brittany Glaze • Burnell Grimes • Autumn Hempfling • Adam Mills • Lena Pratt • Olivia Robinson • Claire Sakurada • Robert Skadberg, Jr. • Courtney Smith • Megan Smith-Pastrana • Tara Villarreal
2014 Lavarr Barnett • Nicole Burts • Allyson Cannon • Kristina Coleman • Carlos Del Rio • Niesha Denegall • Amy Dunn • Josue Espinosa • Amber Hammond • Karla Lopez-Owens • Holly Lucas • Anne Mayer • Nariah McGhee • DeMarcus Muhammad • Lauren Oliver • Marcus Phelps • Whitney Rogers • Bre'Anna Smith • Jamal Sowell • Andrea Stanarevic • Anthony TarverAntoni'A White • Aarti Wolenski
2015 Dawn Marie Allen • Ashley Berding • Eliot Blackburn • Justin Byers • Wesley Chamblee • Kelley Coleman • Heather Coleman • Shashan Deyoung • Michael Fagan • Ronald Gilbert • Allan Griffey • Lawrence Henning • Gary Hunt III • Henry Jones III • Derrick Morgan • Danielle Neal • Jessika Officer • Raj Patel • Shelia Willard
2016 Ariona Anderson • D'Asia Bellamy • Linda Terron-Bobadilla • Corttany Brooks • Sadie Dillon • Tassawar Farooq • Kenneth Guerra • Luis Hernandez • Taylor Horn • Kendra Key • Shaniqua Loving • Dylan Mroczek • Zoe Rea • Stephen Rollins • Derrian Smith • Rhyan Smith • TaChina Smith • LaShaila Spivey • Alexandra Sumner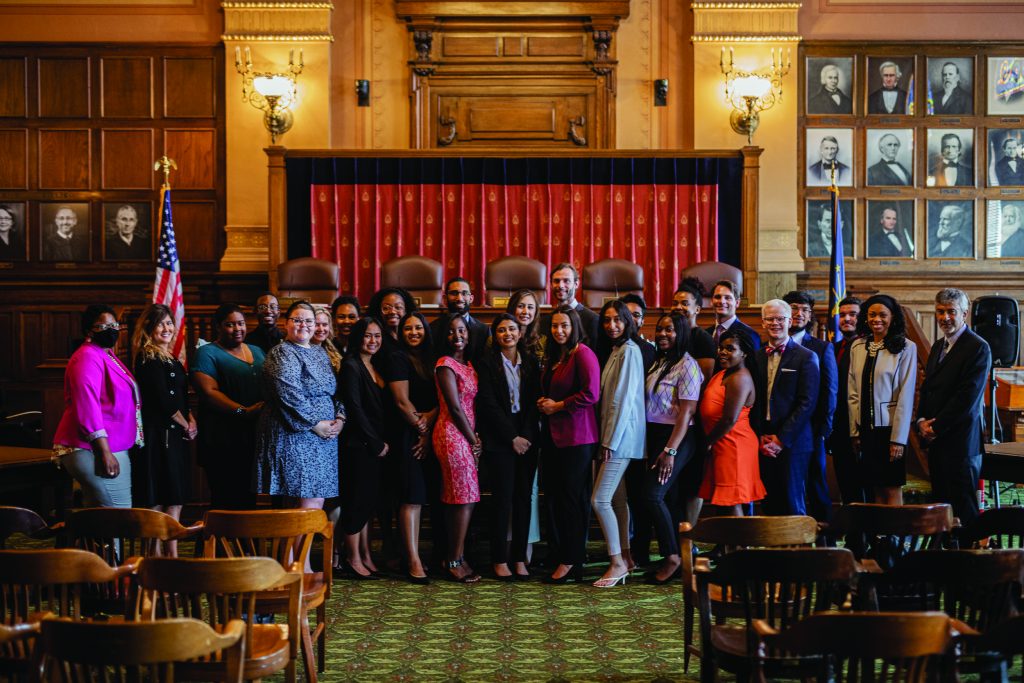 2017 Kehinde Akinro • Melissa Broaddus • Drake Eilert • Xitlaly Estrada • Zephyr Hillary Harris • Preandra Jones • Sarah Larimer • Nicole McGaughey • Bob Rawlings Onghetich • Claudio Perez • Hassan Radwan • Aaron Robbins • Tyler Saenz • Arqeil Shaw • Michael Sherman • Myekeal Smith • Christine Thompson • Crissa Walls • Veronica Weaver • Janet WheelerSahara Williams
2018 Moncerrat Alvarez • Adrian Arellano • Sheremy Cabrera • Curtis Grayer III • Nicole Harbor • Krystal Hunter • Shannon Keating • Mosopefoluwa Ladapo • Angela Lee • Jordan Lee • Emily Mollinedo • Anthony Murdock II • Fariraishe Muzondo • Shanae Nelson • Emma Ng • Keith Ongeri • Byron Ramirez • Shaly Ann Saylor • Sundeep Singh • Nikolai Stieglitz • Kyla Thomas • Dennis Webb
2019 Haley Brooks • Alexus Brown • Madison Brewer • Chaka Coleman • Allyson Crane • Ralph Durrett, Jr. • Nicole Fullmer • Rebecca Hollowell • Seila Ibrulj • Livinus Isioma • Gregory Jenn • Joshua Khalili • Sara Kissel • Jasmine Lovelace • Raeanna McFadden • Gabrielle Mercurio • Lorenzo Murillo • Courtney Oliver • Jorge Ortiz • Rae Amari Shirley • Nina Ustymchuk • Taylor Webster • Charles Westerhaus
2020 Abby Akrong • Mohamed Amin • J.D. Bembry • Graciela Day • Sergio Gonzalez • Karla Guzman Martinez • Blake Hale • Lance Howard • Mya Jackson • Drake Lightfoot-Austin • Diamond McDonald • Rajen Megha • Danielle Merlo • Chase Michael • Victor Mora Mora • Gabriela Ocampo Serrano • Katrina Ornelas • Neema Patel • Brandon Rickey • Maria Sanchez • Karloa Stevens • Courtney Tarrance • Kim Tricoche • Timara Turman • Racquel Wilson
2021 Gerardo Alvarez • Kat Bingaman • Kendall Bowers • Sarah Chavez • Diarra Davis • La'Kendra Deitche • Kelsie Ellington • Emerald Evans • Isra Haider • Shannon Harding • Tori Hust • Marsha Jean-Baptiste • Jillian Jin • Aristotle Jones • Parker Knight • Glorify Mandima • Forrest Manning • Timothy Morgan • Juan Perez Medina • Judith Perez Castro • Yusuf Qureshi • Amiya Reina • Teren Smith • Derek White