By Kathryn Dolan, Chief Public Information Officer · Office of Communication, Education & Outreach
This is the fifty-eighth Court Times article highlighting a member of the Indiana Judiciary
Judge Les Shively was appointed in 2013 to fill a vacancy on the Vanderburgh Superior Court and has twice been elected to the position in 2014 and 2020. He earned his bachelor's in accounting and his J.D./M.B.A. from Indiana University, studying law at McKinney. As a sophomore in high school, he had a two-week internship with the local prosecutor's office and a summer job at a law firm—cementing his interest in a legal career.
What was your childhood like?
I grew up in Evansville, Indiana. Evansville has always been a good, solid midwestern community. My sister (two years younger) and I attended public school, and my educational experience was excellent with teachers who cared and worked really hard to capture the interest of the students.
I was involved in many extracurricular activities, although sports were not my forte. I took piano lessons for 4 years and played in the grade school orchestra. In high school I developed an interest in drama, participating in the cast of 2 plays, and I joined the debate team my freshman year. At that time our team consisted of me and 3 sophomores. Given our age we were very successful and were able to participate in regional debate competitions. I learned a lot from the debate experience which further enhanced my interest in the law.
My summers during my early childhood were spent in western Nebraska where my mother was from. My mother came from a family of eight children. The family was very involved in farming. That experience created a love for the west, and I travel back to Nebraska and Colorado every chance I get. As my sister and I grew older our parents planned great summer vacations, including a three-week trip out west, a three-week trip to the east coast, and several vacations on Key Biscayne in Florida.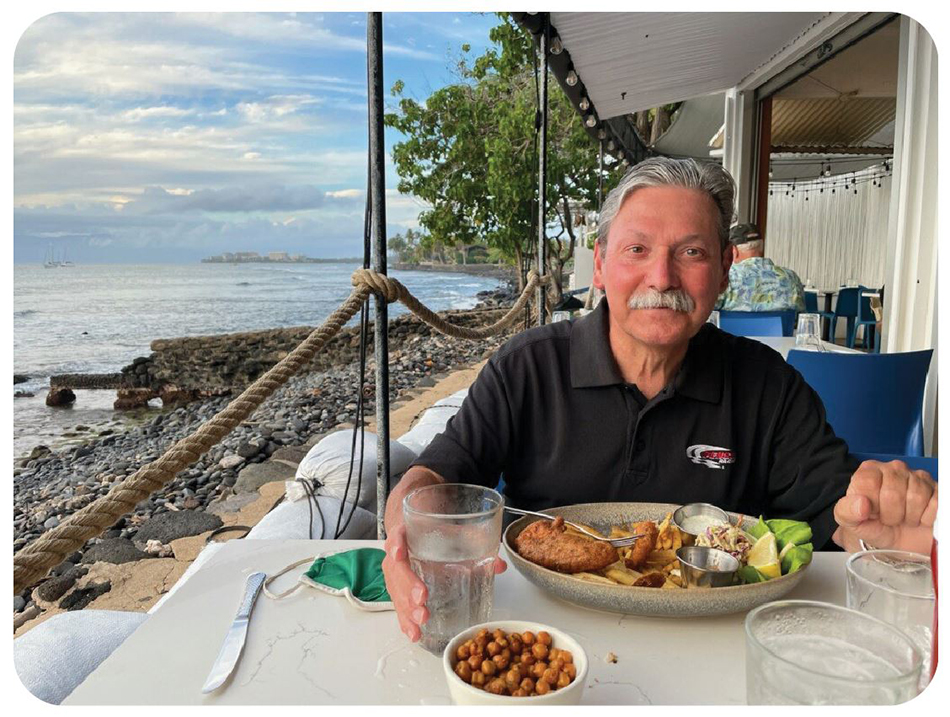 What is the most challenging aspect of your job, and what brings you joy?
I would say the most challenging aspect of the job is preserving the integrity of the calendar. When cases are continued it becomes difficult for the court to resolve them on a timely basis.
In addition to my duties with the family court and civil litigation matters, I also supervise our Mental Health Court and handle all of the expungement petitions for all of the criminal courts in Vanderburgh County. Our Mental Health Court has been extremely successful. We deal with only misdemeanor and level-six felons who have not engaged in violent behavior. We have less than a 10 percent recidivism rate. Our Court is slowly but surely turning around the lives of our participants. Our Expungement Court averages 20 to 25 applicants a month. It gives me much joy to see these individuals clean up their record and move on to better educational and occupational opportunities.
What career would you choose if you weren't already in this field?
I've always admired teachers and considered at one time going into teaching. Currently, I am an adjunct instructor at the University of Southern Indiana and Ivy Tech. Those experiences have also strengthened my appreciation for teaching.
Where is your getaway spot—a place where you like to relax?
Maui is my favorite place to vacation. My family and I have had the opportunity to enjoy the Kaanapali area 11 different times. However, in the month of May, my getaway spot is the Indianapolis Motor Speedway. I have attended every race—except two—since 1970.

What's your favorite meal, place to eat, or recipe? Why?
I have two favorite places, one in Indianapolis and one here at home. My favorite restaurant in Evansville is DiLegge's Italian. This is where my wife and I met shortly after the restaurant had opened. The food is excellent and the atmosphere is reminiscent of Italian restaurants on Taylor Street in Chicago.
St. Elmo's in Indianapolis is also a favorite. St Elmo's not only offers an excellent choice of steaks and their famous shrimp cocktails, it's also a classic landmark in downtown Indianapolis. Just walking in the door feels as though you are going back in time. I've had many enjoyable dinners there with friends and colleagues over the years.
What are you looking forward to in the next year or two?
I look forward to continuing my work on the bench. No two days are alike, and I have no trouble in getting up and going to work. The staff and volunteers of our mental health court are devoted. I am looking forward to getting the court fully funded so we can continue and expand this important work.
I'm also looking forward to working with Ivy Tech and our local public school system to develop a dual credit paralegal program allowing high school junior and seniors to obtain their associate degree in paralegal studies. I am hoping this program is successful and meets the professional needs in the legal community.
Do you have any advice for your colleagues?
I've always been a somewhat impatient person. One of the things I have learned from being on the bench is the importance of patience and not making decisions until you have all of the information. Become involved in your local and state bar associations.