by Cathrin Verano, Special Collection Development Librarian · Office of Communication, Education & Outreach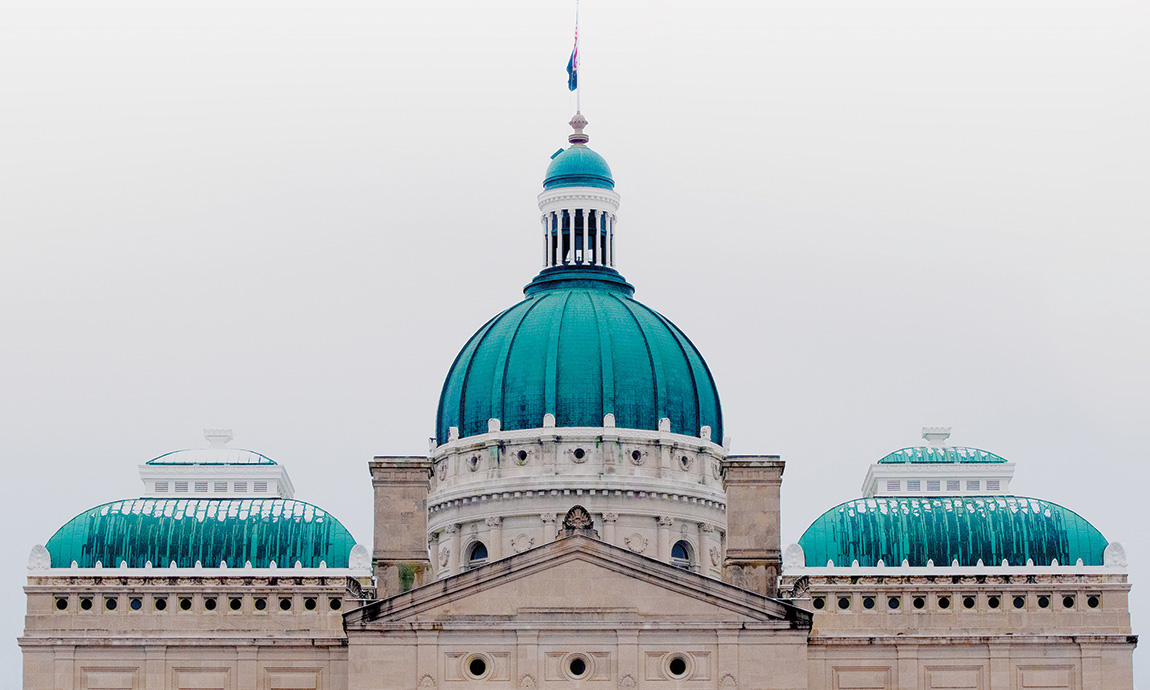 The 2021 Indiana Civic Health Index, released on January 25, 2022, provided in-depth updates on two recommendations made in the 2019 edition of the report:
fortifying civic education for Indiana students
increasing voter turnout with the intention of making Indiana one of the top ten states in the country for election participation
Indiana has demonstrated substantial progress toward the first of these recommendations. The Indiana Bar Foundation Civic Education Task Force was created in early 2020. Task Force members drew on expert testimony and analysis of instructional methods to lay out actionable policy steps toward improving Indiana's civic education practices.
In April 2021, the newly signed House Enrolled Act 1384 established a permanent 15-member Indiana Civic Education Commission and mandated the addition of a semester of civics education to the middle school curriculum beginning in the 2023-2024 academic year. The goal, according to Indiana Bar Foundation president Charles Dunlap, is to offer civics courses that will include opportunities for community engagement and will benefit students' adult civic lives.
Progress on the second recommendation—increasing voter turnout—has been less encouraging. While Indiana enjoyed a 9.3% increase in turnout between 2016 and 2020, the nationwide uptick in participation meant that the state's overall rank dropped from 41st to 46th. Sixty-one percent of Hoosiers voted in the 2020 presidential election, but this fell far short of the 75% averaged by the top ten states.
When surveyed, non-voters frequently cite a belief that their vote won't count as the reason behind their non-participation. As stated in the 2021 INCHI, "even the most disengaged Hoosier could predict which presidential candidate was likelier to win Indiana's 11 electoral votes in 2020." Indeed, the report revealed that nearly a quarter (24.8%) of Hoosier non-voters selected the survey response "Not interested, felt my vote wouldn't make a difference."
The 2021 INCHI also revealed several other civic health trends that had developed in the decade since the first report was issued in 2011. Retired Chief Justice Randall Shepard wished to highlight some of the positive long-term developments to Hoosiers' social and community connectedness. In national rankings, Indiana jumped from 32nd to 18th in volunteering, from 43rd to 17th in doing favors for neighbors, and from 45th to 33rd in donations to charitable or religious organizations. These individual metrics, along with the statewide and national data points discussed above provide insight into the complexities of Indiana's continued efforts to be a model of democratic participation.
The Indiana Supreme Court was one of eight partners sponsoring the 2021 Indiana Civic Health Index. The others were Indiana University Northwest, the Indiana Bar Foundation, the Indiana Citizen Education Foundation, Inc., the Center for Representative Government – Indiana University, IUPUI, the O'Neill School of Public and Environmental Affairs, and the National Conference on Citizenship.
---