The National Association of Bar Executives named the state bar's Open Conversations education series the winner of its 2021 LexisNexis Community & Educational Outreach Award. Given annually, the award honors outstanding bar public service and law-related education programs. This is the second time the program has received national recognition, having also won a 2021 Award of Outstanding Achievement from the Association for Continuing Legal Education.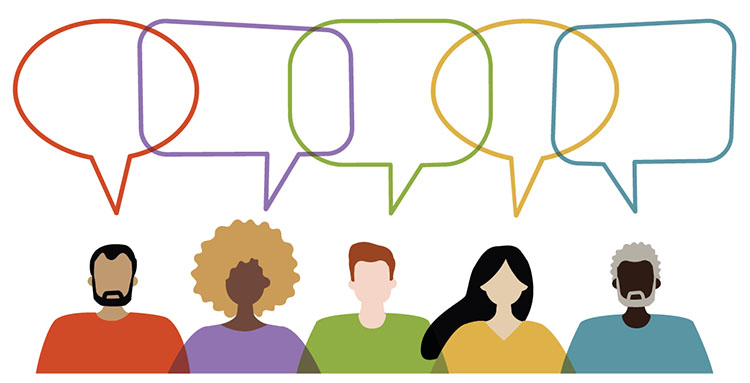 Hosted by the Indiana State Bar Association and supported by 30 partner organizations, Open Conversations: Racism and Racial Injustice is a program of dialogue and introspection about race and culture in the legal landscape. Since January 2021, each month, co-hosts Justice Steven David and attorney Angka Hinshaw have led frank discussions with featured panelists who shared their experiences and challenges with racism.
Supporters of Open Conversations
Allen County Bar Association
Asian Pacific American Association
of Indiana (APABA-IN)
Barnes and Thornburg LLP
Boone County Bar Association
Brown County Bar Association
Child Advocates
Church Church Hittle + Antrim
Coalition for Our Immigrant
Neighbors, Inc. (COIN)
Cumminss Inc.

Evansville Bar Association
Indiana Bar Foundation
Indiana Court of Appeals
Indiana Judges Association
Indiana Public Defender Council
Indiana State Conference of the NAACP
Indiana Supreme Court
Indianapolis Bar Association
Indy Lawyers for Black Lives
IU Maurer School of Law
IU Robert McKinney School of Law
Keller Macaluso LLC
Kimbrough Bar Association
Lake County Bar Association
Marion County Bar Association
Monroe County Bar Association
Notre Dame Law School
Peter King Law, PSC
St. Joseph County Bar Association
Taft Law
Thomson Reuters
For more information and on-demand access to previous Open Conversations, visit inbar.org. Future Open Conversations require advance registration through the ISBA and provide an opportunity to earn free CLE. Contact [email protected] with comments or suggestions.