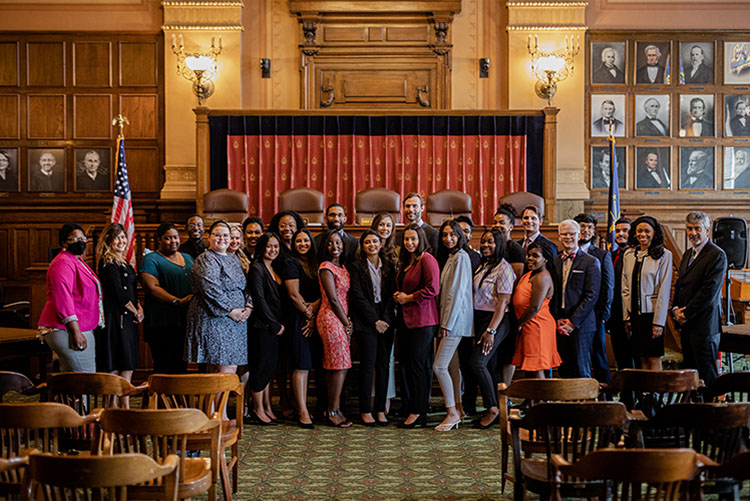 The Indiana Conference for Legal Education Opportunity held the 2021 Summer Institute at I.U. McKinney in Indianapolis. The six-week intensive pre-law program features professors teaching concepts that will be learned in the first year of law school and allows opportunities to visit local legal institutions and to participate in volunteer projects. Twenty-four individuals, representing various rural and urban counties across the state, successfully completed the Summer Institute and have been welcomed as ICLEO Fellows.
As a Fellow, those students have access to professional development events, internships, externships, additional law school programming, and a network of over 600 other Fellows that have graduated law school and entered the legal community.
ICLEO was established in 1997 through collaboration between Chief Justice Randall Shepard and the Indiana legislature to assist minority, low income, or educationally disadvantaged college graduates to pursue a career in the Indiana legal profession and community.
---