[Editor's Note: This is the fourth and final article in a series of articles from the Ethics and Professionalism Committee of the Indiana Judicial Conference. The author thanks and acknowledges the contributions of those who attended the session at the September 2010 Judicial Conference in Indianapolis and contributed to the "Best Practices" suggestions related here.]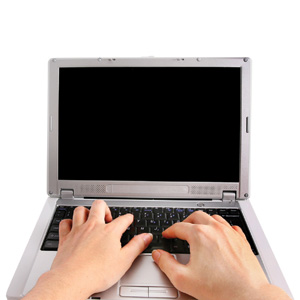 How should a judge react to commentary in a motion, brief, or other pleading that is inappropriate, scandalous, or just has no place in a public record? Trial court judges are very familiar with these types of writings: when the husband accuses the wife of having an affair; the wife accuses the husband of molesting the children; or one lawyer calls the other lawyer a liar and a cheat.
Remember, Trial Rule 12(F) can be a judge's best friend. That rule states that a trial court, upon its own initiative, may order stricken from any pleading "any insufficient claim or defense or any redundant, immaterial, impertinent, or scandalous matter."
When confronted with an attorney or attorneys who use inappropriate commentary or are doing battle through written pleadings, a judge must deal with the issue as soon as possible. The situation could quickly accelerate into more scurrilous writings. The judge should call both attorneys into chambers and advise them that this type of unprofessional action will not be tolerated.
What should a presiding judge do if he or she is the target of the written attack? First, take a deep breath. Do not act in anger or with emotion. The trial judge has the tools available to address the situation under Trial Rule 12(F), by using direct contempt power, or both.
Making disparaging or inflammatory remarks about the judge in court pleadings can constitute direct contempt. Kerr v. State, 141 N.E. 308 (Ind. 1923); Jacobsen v. State, 384 N.E.2d 1041 (Ind. Ct. App. 1979). Although the specifics regarding direct contempt proceedings are beyond this column's scope, judges should exercise caution if they delay deleting the inappropriate material from the record and scheduling a hearing. Time is a factor, and the longer the wait, the less likely the issue may be a matter of direct contempt.
Judges should also consider allowing a different judge to hear the contempt proceedings, especially when the situation is extremely serious. If someone has made very personal remarks against the judge or a family member, perhaps the judge should let a judicial officer who is not personally affected hear the contempt proceedings.
The justice system may be more damaged by scandalous or inappropriate commentary in written materials filed with the court than from comments made in court. These documents are part of the court's permanent record. Judges should remember to wisely use the tools available to them when dealing with inappropriate written materials.